If you're new here! SURPRISE, we're expecting a baby boy in early September. We're slowly gathering recommendations from friends for our registry items, but I do feel like strollers are an entirely separate category! There are so many brands, and people all like different brands for specific reasons. We haven't narrowed it down to the stroller we would want yet, but I thought I would share specific feedback we've received. If you're in the same stage of life we are in, it might help narrow it down. I'll be sure to update this blog with the stroller we decide to move forward with.
Here's what I know we want for our family:
A stroller that grows with our family as we plan to have more kid(s)
A storage compartment within the stroller
A lightweight and easy to set-up stroller system – would love to be able to travel easily with our little guy!
THE LIST
This stroller has been recommended a lot! It's nice, comfortable, and includes a bassinet. You can also purchase an additional toddler seat and even a scooter for your growing babies. The MESA Infant Car Seat attaches to the toddler seat perfectly without any adapters. Some argue that it's very bulky and overpriced. You also do have to purchase attachments, like cupholders, separately. Some do say it's amazing due to its wheels and you can also purchase a different car seat that's compatible with the stroller. You can find the stroller here at Dillard's or here on Amazon.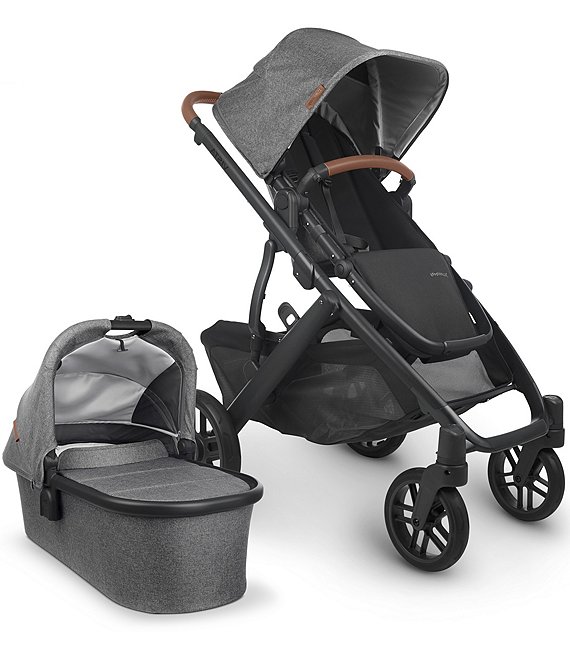 Nuna Tavo Travel System or Nuna Demi Grow
Another recommendation we got often was for the Nuna brand of strollers and their Nuna car seats, such as the PIPA Light or the REVV Rotating 360 Rear and Forward Facing Car Seat. These are also very sleek. Similar to the UPPAbaby, you can purchase additional attachments to convert into other seats. Handlebars can be adjusted according to your height and suspension wheels provide a smooth ride. Some argue that it should come with cupholders for the price tag, but again, it's similar to other strollers in which you can purchase these items separately. Some also mentioned they purchase and pair the UPPA stroller and Nuna PIPA car seats because they're lighter to carry.
This was another popular choice. It's only $550 and the concept is really neat. It's a car seat and a stroller all in one – with wheels. The major cons to me are that it doesn't have any storage space. I personally can already envision myself shopping with the little guy and need room for all of the bags I'm going to bring home. 🙂 Some argue that the car seat itself is very heavy and that it's very low to the ground. This isn't really concerning to me as the car seat isn't meant to be carried, and I'm short so low to the ground is fine. For me, it's more about having a stroller that will grow with the family. You can also find the Doona at Pottery Barn.
As a first-time parent, knowing this brand has really high safety features gives you peace of mind. It's a cost effective travel system stroller with lots of storage. It also has rear suspension with big wheels which ensures it's safe for smooth and bumpy rides. Some complain about rattling sounds and that it's hard to clean. Others also mention feeling like their baby isn't comfortable in their car seat.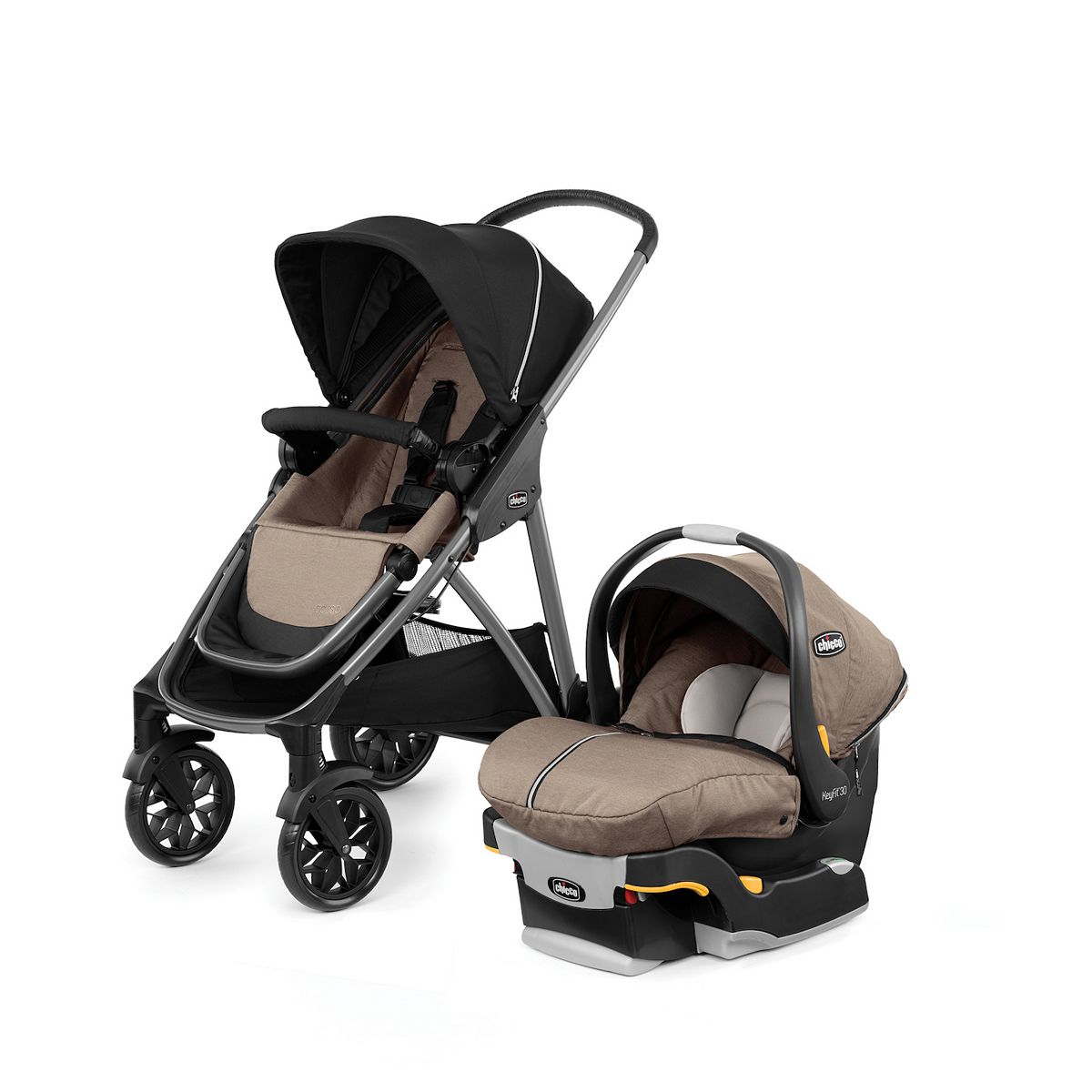 Mockingbird Single-to-Double Stroller
This one gets compared a lot to the UPPAbaby stroller. You can purchase additional adapters, bassinets or carriers, infant inserts and cupholders. It doesn't have a same brand stroller, but they do sell compatible adapters for different car seats. Some people do complain you can't close the stroller with the adapters.
Evenflo Pivot Modular Travel System with SafeMax Car Seat
A few of my friends have this and love it! The great thing about this stroller is that it already comes with the attachments, cupholders and accessories that are usually extra. They claim it's nice, comfortable and lightweight. Some reviewers on Amazon do claim it's not built for gravel or heavy terrains and that finding an additional base for this car seat is very difficult. Others also say attaching the car seat to the stroller takes practice.
This stroller was also recommended! It seems to be easier to go on adventures with due to its large wheels and extended canopy. As a jogging stroller, it's easier for long distances while still maintaining a smooth ride. Some do complain the stroller doesn't lock up when folded and comes undone easily. This stroller comes with the Britax car seat which also has mixed reviews.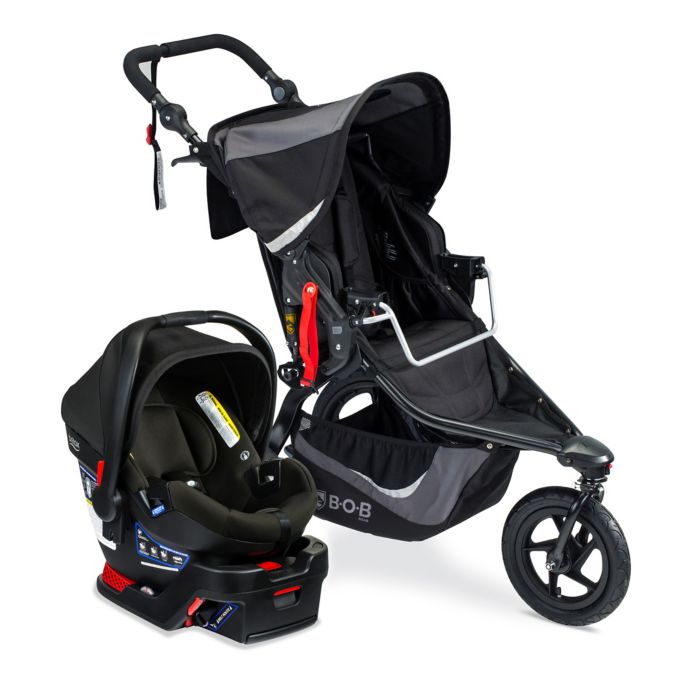 These are most of the recommended strollers I've received. If you have additional suggestions, feel free to send them my way and let me know if your favorite stroller made the list!